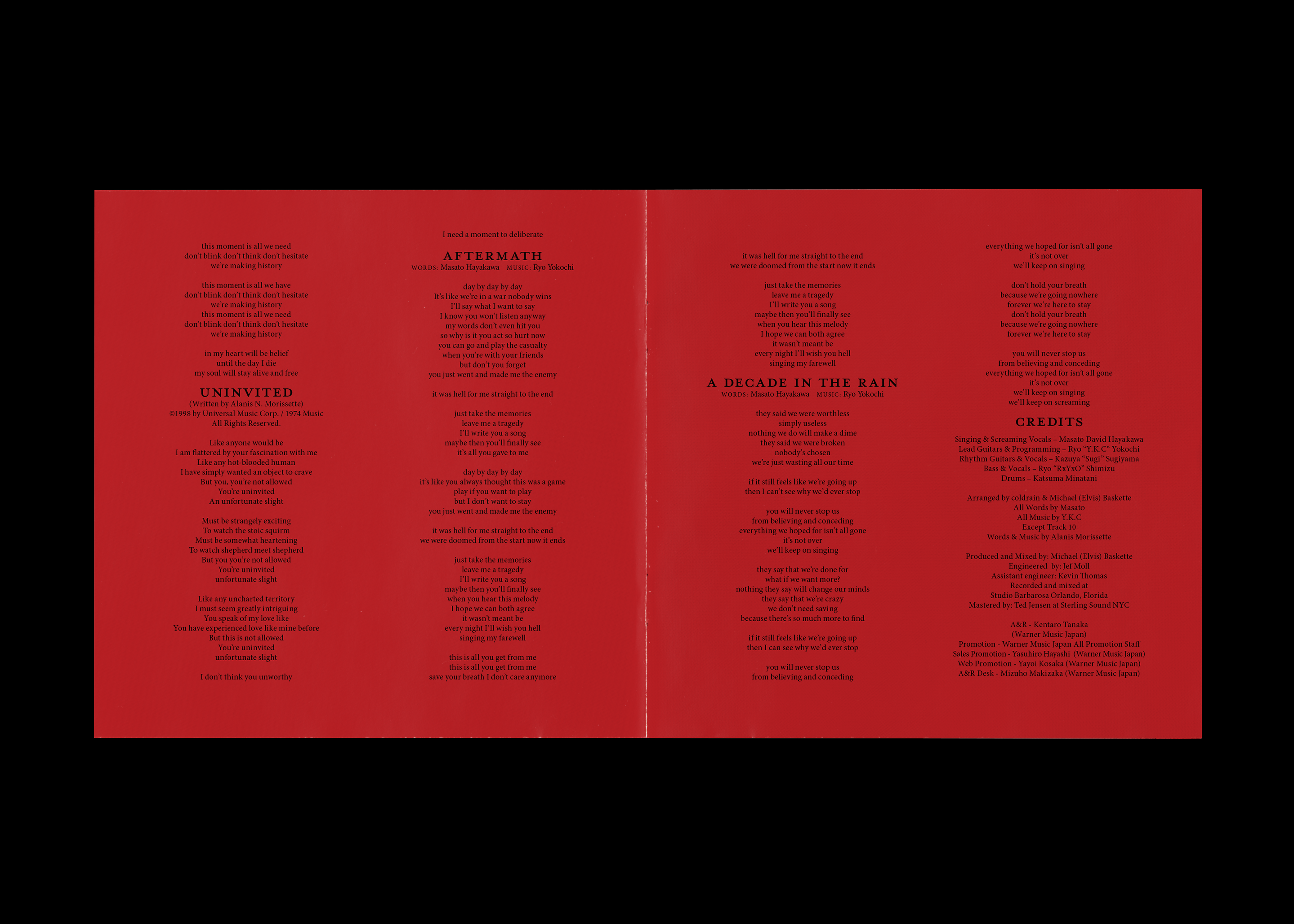 ↓
Client:
Project:
Year:
-
Roles:
Warner Music Japan
Coldrain
2017
-
Direction
Photography
Design
A rose and nails; these 2 objects are metaphors for several of the album's tracks that carry themes of overcoming various adversities. The accompanying booklet and packaging shows the gradual degradation of the rose, but also the sequential disappearance of nails until only the beaten rose is left on the final page of the booklet, symbolizing it's victory against the outnumbering nails.

A red and white motif was used throughout as a homeage to Coldrain's home country of Japan. If you look closely at the cover rose's shadow, you'll notice that it resembles a skull.
© 2009 - 2022 East Fork Studio & Press Inc.